Treat your family and give them the lifestyle they deserve –
enjoy all the benefits for only R129 per month

A WHOLE NEW WORLD OF INCREDIBLE BENEFITS IS WAITING FOR YOU
Token Lifestyle Benefits are designed to give you exclusive access to the best deals you can ever find. Ranging from Electronics, Baby products, Accommodation and Travel, Eating out to Entertainment; Token Lifestyle brings you all these in one exciting package. As if that wasn't enough – you get incredible deals offering  up to 75% off savings on your favourite brands, not to mention our Buy 1-Get 1-Free offerings. So what are you waiting for? Get your Token Lifestyle card today and
ENJOY EXCLUSIVE DEALS FOR THE WHOLE FAMILY!


Financial strain putting pressure on you?
Can't remember when was the last time you spoilt your family to a restaurant meal?
Checked the prices of movie tickets lately!
With Token Lifestyle we make it easier for you to enjoy the things that make you happy. For only R129.00 per month you can have access to hundreds of deals, free meals and movie tickets. By using your On Da House buy 1 get 1 free meal you have already nearly covered your monthly premium for Token Lifestyle. How about movie tickets? With Token Lifestyle buy 1 ticket and get the second free, that's an immediate 50% saving!
UNBELIEVABLE!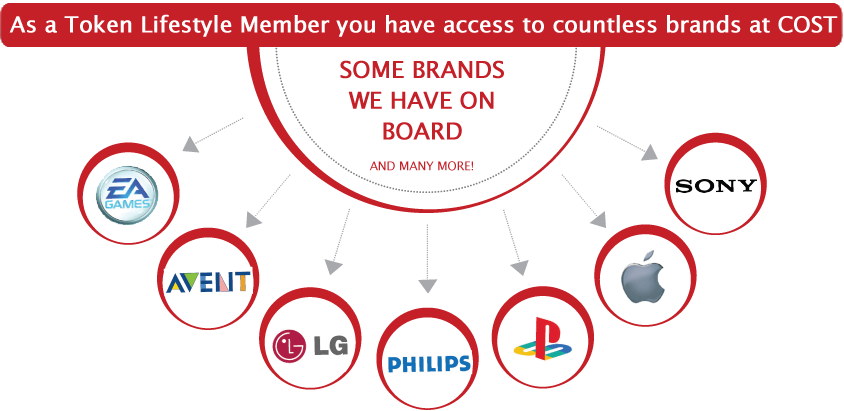 Subscribe to Our Mailing List for News and Important Updates